Kim Kardashian admitted that she did not go to any procedure of plastic surgery and she is hoping to put plastic surgery rumors to rest after digging through her family photo album.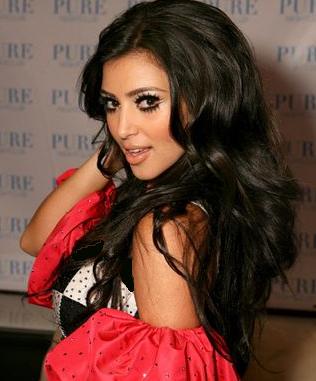 On her personal and official website, the stunning socialite posted a photo of herself wearing a bikini at the age of 14 so that the questions about whether her curvaceous figure has been surgically enhanced are going to end.
The socialite wrote: "I have decided to post this picture to finally put all of the plastic surgery rumors to rest! I hope after seeing this you guys will never ask me a plastic surgery question again! I have had a size C since I was 11 years old!"
Kim Kardashian has received a message from her fan, which used the name "Curious Cat," asking her which cosmetic surgeries she has had done.
Here is the message of her fan:
Hey Kim,

Can you please let us know what cosmetic surgeries you have done? I am assuming breast implants and lip injections. Perhaps more, but that doesn't matter. I would like to know because, well first, doesn't everyone? And second, because I am considering getting plastic surgery, so I would love to know any doctors that I can trust to perform these procedures on myself!

Thank-you!
Curious Cat
Kim Karashian, who was recently eliminated from "Dancing With The Stars" competition, insisted her physique is all natural but she's not completely against the idea of plastic surgery.
The socialite explained: "I am definitely not against it at all, but haven't yet had it! Personally, lip injections are the thing I would never do — even if I didn't have full lips. I think lip injections look very fake and bad and I wouldn't want to kiss anyone with stuff in their lips–so I wouldn't do it to myself."
Perhaps her lips injection is definitely cleared but Kim Kardashian admitted her plans on having a breast lift but she insisted that she was waiting for the right time for it.
The socialite admitted: "One day I will definitely get a lift, but I am waiting until after I have kids. Until then I rely on a great supportive bra! LOL!"
Comments
comments