Johnny Depp, who recently starred in the Pirates of Caribbean film, is likely to finally marry his long-term girlfriend this summer according to reports.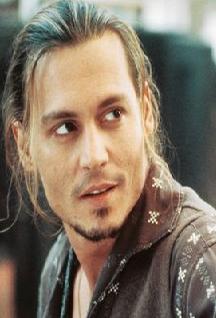 The 43-year-old actor has been with girlfriend Vanessa Paradis for eight years and the celebrity couple have two children together, but the recent illness of daughter Lily-Rose has "spurred them into action", revealed by the sources.
Depp's seven-year-old daughter was rushed to hospital after she suffered from E.coli poisoning earlier this year, with the actor suspending work on his latest film to keep a vigil at her bedside with Vanessa.
He refused to return to the set of the Sweeney Todd film, which was being shot in London, until Lily-Rose was well again.
And the move brought the family even closer, claim insiders, who suggest a wedding is not too far off.
One source, who lives in the same French village as the couple, revealed, "They have talked about marriage on and off for a long time but the recent emotional roller-coaster they have had to endure seems to have spurred them into action." However, they added that the couple would not marry in the local church.
The source revealed, "We understand they will marry this summer. Villagers thought they would wed in the church here but we now hear that they have a little chapel in the grounds of their home."
Comments
comments