Hollywood actor Johnny Depp, who previously took his role as the Mad Hatter literally because he has been caught eating his hat, has bought the film rights to a book about Dante's Divine Comedy.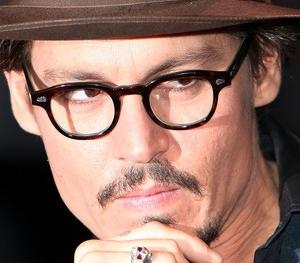 In The Hand of Dante, written by Nick Tosches, tells the story of an author who is charged with proving the authenticity of a stolen manuscript of Dante's work.
The ensuing adventure leads him on a Da Vinci Code or Indian Jones-style chase around the world.
The book, published in 2002, also jumps back in time to show Dante trying to finish the epic poem.
The 45-year-old actor bought the rights via his production company Infinitum Nihil. He will adapt, produce and star in the film. It is understood that he will take on the role of the author, not Dante himself.
His purchase of the novel does not mean the actor, lauded for his role as Captain Jack Sparrow in the Pirates of the Caribbean series, has given up big Hollywood blockbusters.
Next year he can be seen in director Tim Burton's Alice in Wonderland playing the Mad Hatter; he is also said to be considering a part in The Lone Ranger, in which he will play the masked cowboy's Indian sidekick, Tonto.
The Divine Comedy, which was written between 1308 and 1321, is widely considered the central epic poem of Italian literature. The book is considered as one of the greatest works of world literature.
Comments
comments