Johnny Depp is set to spend $500,000 on a sun-powered energy system for his private island home.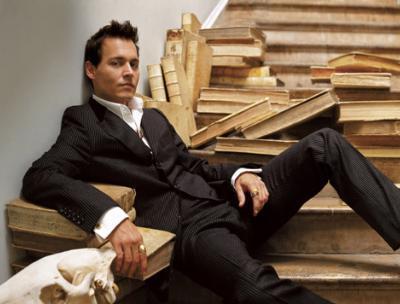 The green actor is kitting out his island retreat – which he has reportedly nicknamed "F**k Off Island" – in the Bahamas with a grid-independent solar hydrogen system.
The pioneering set up converts sunlight into electricity, providing sufficient power to run his home.
Johnny's environmentally friendly lifestyle recently earned him a nomination for the ultimate green celebrity.
Playhouse Disney's Playing for the Planet Awards has announced a shortlist of 10 stars, including Sienna Miller and Leonardo DiCaprio, who have been nominated for the Greenest Star prize for using their fame to promote environmental issues.
The Hollywood superstar, who also has homes in France and Los Angeles with his partner Vanessa Paradis and two children Lily-Rose Melody, nine, and Jack, six, bought the 40-acres of land for $3 million in 2005.
Earlier this year, Johnny Depp offered troubled actress Lindsay Lohan some time out on the island to escape the public eye following subsequently proved rumors of her lesbian relationship with DJ Samantha Ronson.
Lindsay Lohan was said to be delighted by the offer to stay at the Caribbean getaway when the pair met at the MTV Movie Awards.
Comments
comments