Teen idols the Jonas Brothers got beaten up by a pistol-packing granny at the weekend box office in North America, failing to live up to the hype generated by their concert movie.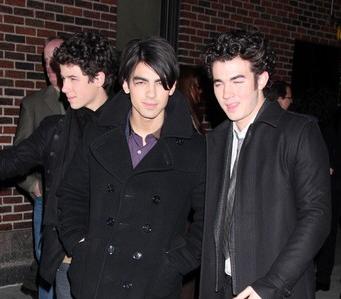 "Jonas Brothers: The 3D Concert Experience" came in at No. 2 with estimated three-day sales of $12.7 million, distributor Walt Disney Co said on Sunday. The studio had hoped for $15 million, which itself paled against wild industry forecasts that reached as high as $25 million.
The film's core audience of screaming young girls was evidently outnumbered by the older black women who ensured that "Madea Goes to Jail" logged a second term at No. 1.
The comedy about a tough-talking old lady earned $16.5 million, taking its 10-day total to $64.9 million. The Lionsgate release has already become the biggest of the six movies prolific filmmaker Tyler Perry has released since February 2005. Perry, 39, dons drag to play Madea, a character featured in many of his critic-proof films and plays.
Lionsgate is a unit of Lions Gate Entertainment Corp, in which activist investor Carl Icahn recently disclosed that he had taken a 14.3 percent stake.
Comments
comments