The Jonas Brothers aren't just about big flashy performance and walking the red carpet, these guys also take the time to give back to their devoted fans.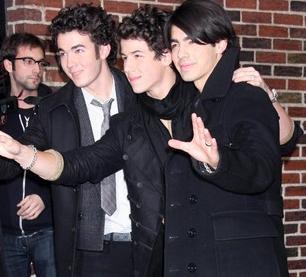 Nick, Kevin and Joe recently visited 9-year-old Jayla Cooper, who's fighting for her life against an aggressive form of leukemia. The Early Show filmed as Jayla, who married fellow cancer patient 7-year-old Jose Griggs last week, was surprised by the Jonas boys at her home in Grapevine, Tex. on Sunday.
During the visit the guys sang "Love Bug," Jayla's favorite song and the song she danced to at her wedding. Watch this heartwarming visit on The Early Show on CBS Tuesday morning at 7am.