Mariah Carey has been visiting a fertility clinic.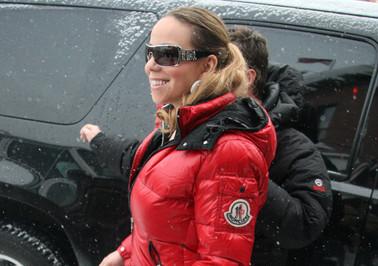 The 38-year-old singer and her husband Nick Cannon – who married last year following a whirlwind romance – were seen leaving a Beverly Hills' Southern California Reproductive Center last week, where they reportedly met with a prenatal specialist.
A source revealed: "Nick and Mariah are trying anything and everything to conceive. After almost a year of trying to natural way, they visited a fertility clinic to help make their baby dream come true."
Mariah is said to be desperate to give birth before she turns 40 next March.
The renowned center is one of the leading in vitro fertilization (IVF) clinics in California. Jennifer Lopez – who has one-year-old twins Max and Emme – is said to have been a previous patient.
The couple has made no secret of their desire to start a family, with Nick admitting he wants a large brood.
He said: "We'll multiply. That's what's got to happen."
Mariah has also revealed she is ready to become a mother, but finds the constant speculation about whether she is expecting tiresome.
She said: "I don't like to talk about it too much. I just think about it as the next phase. We'll see."
"I've changed my mind about becoming a mother because I'm with 'The One'. I think we would make good parents, and that we'd be able to figure out how to do it properly."