Jonathan Ross, who is a British television presenter, has been accused of appearing "unrepentant" for his part in the BBC prank phone calls row.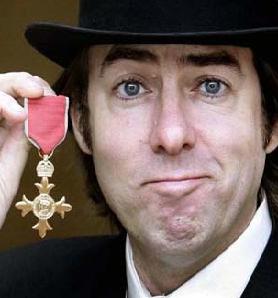 The broadcaster went ahead with a Halloween party at his home last night after being suspended for 12 weeks without pay.
A report claimed that Ross ordered four crates of sushi and 1,000 doughnuts for the bash, as well as booking stilt walkers and dwarves in alien costumes as entertainment for his guests.
Ross has been issued with a final warning over his conduct after making prank calls to Fawlty Towers actor Andrew Sachs during an appearance on Russell Brand's Radio 2 programme. Meanwhile, Brand and station controller Lesley Douglas have both resigned following the controversy.
One unnamed Radio 2 DJ revealed: "[Ross has] basically got a three-month Christmas holiday while Lesley lost her job and the station's reputation has been badly damaged. There's a lot of tears and anger here today. He may have apologised but he appears unrepentant."
Sir Terry Wogan has claimed that Ross may not return to the BBC, describing the suspension as "terminal" for his career.
Comments
comments