Justin Bieber became the cover boy for the new issue of Rolling Stone and talked about girls, politics, music, Will Ferrell movies – and sex.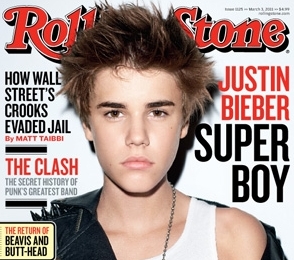 The "Baby" singer didn't think that people will have sex with anyone unless they love them. He also don't believe in abortion but he thought he wouldn't be able to judge it in case of rape.
Justin isn't sure what political party he'd support if he was old enough to vote. And he never plans on becoming an American citizen.