Justin Bieber keeps his tip-top shape with the help of a personal trainer.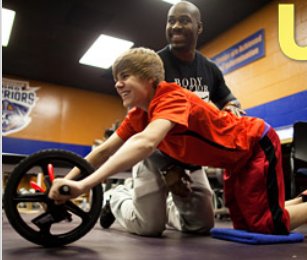 The "Baby" singer worked with trainer Dolvett Quince at a backstage gym in Greenville, North Carolina on Dec. 16 while doing chinups, bench-presses, stretches etc.
Justin loves to run around with his shirt off all the time. Although he occasionally eats junk food, he is pretty good about his diet.