Kim Kardashian flaunted her cleavage and a tiger in her latest photo shoot.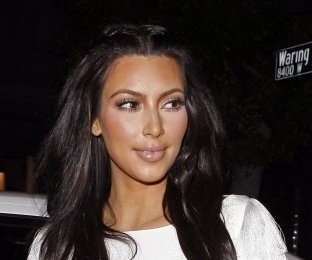 The reality star tried posing with a tiger at family photo shoot for Keeping Up with the Kardashians season six last week but she was very scared. She revealed that the tiger got a little frisky so trainer had to help out.
It is not her first time to pose with a cat, Kim previously dangled a kitten by the scruff of its neck.
Comments
comments