Justin Bieber is returning to CSI: Crime Scene Investigation, where he had his acting debut last fall.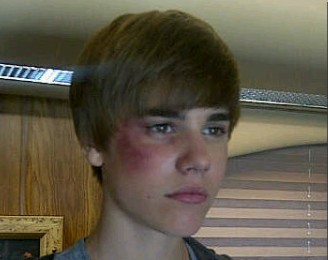 The "Baby" singer will reprise the role as Jason McCann, a troubled teen whose brother was killed by the CSIs. He was showing off his fake black eye on his Twitter photo.
Justin also wrote that he was on the set and he is back to his evil ways. His new CSI episode entitled "Targets of Obsession" will air on February 17.
Comments
comments