Justin Bieber's film "Never Say Never" became the most successful concert movie domestically after earning more than Michael Jackson's "This Is It."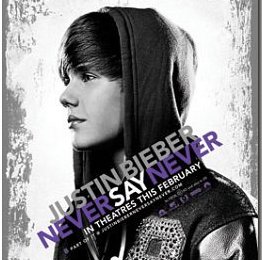 The "Baby" singer beat the King of Pop today with a total (so far) of $72.2 million in U.S. tickets sales, compared to the King of Pop's $72.1 million domestic take. His film has only been out for six weeks.
However, Justin won't outpace the nearly $190 million "This Is It" earned internationally.
Comments
comments