It seems that Justin Timberlake's celebrity status didn't quite help him when it came to entering an exclusive club.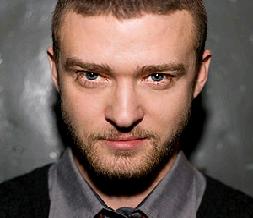 Usually, the 'Sexy Back' singer gets his gang admission to exclusive clubs, but when he tried to get entry at the Glen Oaks Country Club on Long Island, he had to approach his manager to get him and his band in.
A source revealed, "Justin's manager knows a member. They allowed him and his bodyguard to come as guests. The club asks members to play in groups of four – the pop star played 18 holes with his bodyguard, the club owner and another member."
Meanwhile Timberlake is set to star alongside Mike Myers in upcoming flick 'The Love Guru'.
The Paramount Pictures film revolves around an American 'Pitka', who has been raised in an Indian ashram and makes a fortune in U.S. with his self-help biz after providing his unorthodox marriage counseling to a hockey star. The wife of the hockey star hits back by dating her hubby's rival player.
Justin Timberlake will star as the wife's new love interest while Myers will play the Guru who is an expert on relationships.
Comments
comments