Justin Timberlake has a lot in common with his "Shrek" character. The "Sexyback" singer could relate to his animated character Artie in "Shrek The Third'. It is because they are both "uncool" and hated school.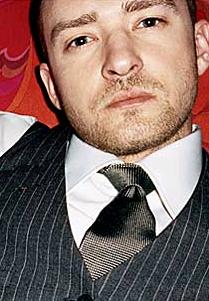 The 26-year-old singer revealed, "My character in the film is not cool. He's a bright-eyed kid who's been told his whole life he's a loser, but he gets the opportunity to grow.
The singer continued, "When I was a kid, I felt I didn't fit in and didn't enjoy school. That's how I was able to play Artie because he doesn't fit in that much. I was a good student, but school wasn't awesome for me and I felt bored."
"Shrek The Third" is Justin's debut role in an animated movie. The singer recently confessed he enjoyed making films, but he has no intention to become a full-time film star.
The singer added, "I don't aspire to be a movie star – I get enough attention. I always wanted to act but I never really had the courage. I thought I wasn't going to get the opportunity to do it the way I wanted to do it."
Comments
comments