Justin Timberlake, the singer of "Sexyback", had a romantic weekend away with new girlfriend Jessica Biel ruined when he got involved in a fracas with a guest sharing the same hotel.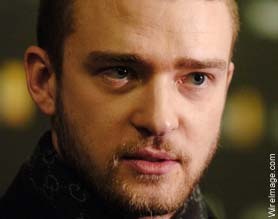 The 26-year-old singer was staying at the Lowry Hotel in Manchester when the unfortunate encounter took place.
A source revealed, "Justin left Jessica at the bar while he went to fetch something from their room but when he came back he had a cut above his eye and was in a foul mood.
A source added, "He told Jessica that some guy staying on the same floor had started hurling abuse, so he'd given him a shove. But the guy threw a bottle of Coke down the corridor at him, hitting him square above the eye."
Jessica Biel asked Justin Timberlake to calm down, but he was incredibly grumpy all night and refused to sign any autographs for fans.
Comments
comments