Justin Timberlake, singer of "Sexyback", has the biggest ego in Hollywood according to a new poll in US Weekly. The list pokes fun at the American stars for their incessant bragging and high self regard.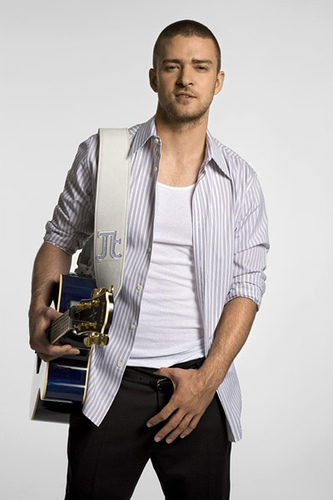 It revealed, "(Timberlake) has claimed that MCDonald's shares climbed 25 per cent when he walked into their offices and changed their image."
Tomb raider Angelina Jolie also made the list. She is apparently regarded as a "great leader" by those close to her.
Third on the "Egometer" list was Sean "Diddy" Combs who has boasted about being "one of the greatest entrepreneurs and entertainers the world has ever encountered". He also bragged he once had sex for 30 hours.
British stars were praised for their lack of egos. House star Hugh Laurie 'downplayed his appeal'. As for Kate Winslet, the magazine revealed, "On a scale of one to ten, the humble actress rated her looks a three."
Comments
comments