Justin Timberlake, 26, is turning his back on pop to write country music.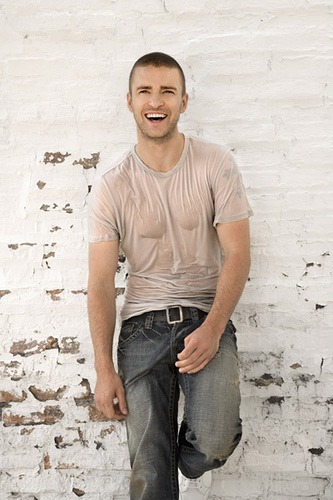 The singer of "Sexyback" wants to go back to his Tennessee roots and explore other music genres.
He revealed, "I've had a good share of the spotlight. I don't feel I need too much of it right now. I want to write country music, because I grew up in Tennessee, and soul music."
The pop singer, who wrote tunes for Macy Gray and Rihanna, has grown tired of writing for himself and wants to concentrate on composing songs for other artists.
The singer also revealed, "Sometimes I feel the only way to really express all those different sides, even just for myself, is through different people. The singer added, "To write for myself, I definitely have to recharge my battery. I can't just pump out 20 more songs and expect them all to be 'What Goes Around.'"
Justin Timberlake has recently try acting. This year, he can be seen in "Alpha Dog" and "Black Snake Moan," and he has also lended his voice to the character of King Arthur for animated movie "Shrek The Third."