Justin Timberlake and Britney Spears broke up five years ago. However, time has not healed old wounds.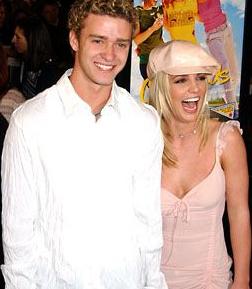 The singer of "Sexyback" is currently on tour in Europe and performed a few special bars of well-known tunes for fans with some lyric changes, which many believed to be directed to his former girlfriend.
Justin Timberlake, who recently broke up with long-term girlfriend Cameron Diaz and has been spotted out and about with Jessica Biel, sang lines from the hit songs "Rehab" by Amy Winehouse and "Crazy" by Gnarls Barkley and made the words seem directed to Britney Spears.
During the Zurich show, the former NSync member sang, "They tried to make her go to rehab and she said no no no." The original lyrics are, "They tried to make me go to rehab and I said no no no."
Next up, in between his own hits "Sexy Back" and "Cry Me A River," Justin borrowed some bars from "Crazy." He sang, "I think she's crazy…I think she's crazy…I remember when, I remember when she lost her mind."
Britney Spears has had a rough time since marrying and divorcing Kevin Federline. She has shaved her head, risked losing custody of her kids, hit a car with an umbrella and she was made to go to rehab.
Comments
comments