Lindsay Lohan has decided enough is enough and has split from "druggy" boyfriend Calum Best.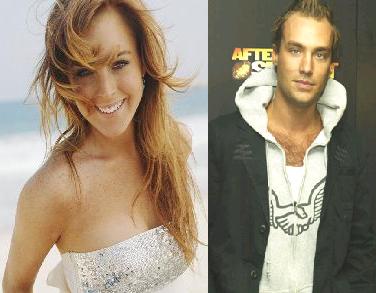 Calum, who is the son of late Manchester United legend George Best, is believed to be devastated that the Mean Girls actress is not returning his calls.
Lindsay Lohan is currently in a Malibu rehab clinic after crashing her Mercedes into a tree and being arrested.
But despite the model flying out to California to see Lindsay and work out a £500,000 magazine shoot for the pair, Lindsay is snubbing him.
A source revealed, "Lindsay hasn't been returning any of his calls since he got to America. She knew Calum was no angel but she felt humiliated when she heard what he had been up to just as she checked herself into rehab."
Calum was pictured in what the paper calls "a drug-fuelled romp" with two prostitutes; while it also claims he was seeing another model, Claire Evans, behind Lindsay's back.
The source added, "People close to her had been trying to tell her that dating Calum would bring down her image but she just wouldn't listen. That is until she saw the pictures of him with the hookers for her own eyes."