Justin Timberlake has sparked rumors that he's getting serious with new girlfriend Jessica Biel by shopping for rings.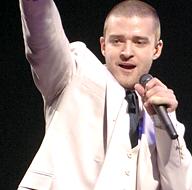 Jessica Biel recently quashed reports she'd be walking down the aisle with the pop star anytime soon saying, "What's weird is: You're single for 20 or 30 years, and you're married for like 70. It doesn't seem like a good ratio, does it?"
However her firm words haven't deterred the "SexyBack" singer, who reportedly snapped up a promise ring in Santa Monica, California, recently to make their relationship more official.
A source revealed, "Justin isn't ready to propose, but he wants to make a commitment to her. Justin says Jess is his dream girl. He wants to give her a symbol of his affection and love."