Justin Timberlake, the singer of Sexyback", has signed the first artist to his new record label.
The 26-year-old singer announced his label Tennman Records will work with 18-year-old internet sensation Esmee Denters.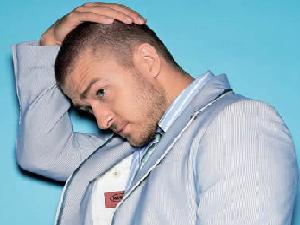 The singer revealed, "In completely unpredicted news to all YouTubers and bloggers, we are proud to announce Esmee Denters has signed to Tennman Records and she will be joining me on tour this summer."
The singer added, "Esmee is the real deal and I cannot wait for the world to hear her, but all of her fans on YouTube should not worry, we will keep you in the loop every step of the way."
Dutch singer Denters, whose web page attracted 21 million hits from web users eager to see her cover versions of hits by Beyoncé Knowles, Alanis Morisette and Alicia Keys, is looking forward to writing and recording an album this year.
She revealed, "Words can't describe how amazing it is. I am so excited! It is something I have always dreamed of doing. I have to thank YouTube and its viewers for giving me the opportunity to show the world my voice."
She added, "I also have to thank Justin, one of the biggest artists in the world, for believing in me and making my dreams come true."
Justin Timberlake launched Tennman Records last month, and will serve as chairman and CEO of the company.
The label is a joint venture with Interscope Records.