Justin Timberlake was unlucky in love as a teenager. Despite being an international heartthrob, the 'SexyBack' singer insists he never used to attract girls and even got picked on at school.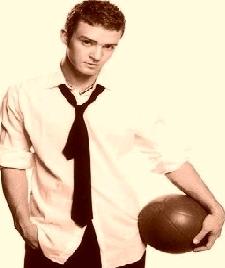 The singer revealed, "I wasn't successful when it came to girls. I had my crush-and-burns along the way, but everyone does. In school, every kid is awkward in some way. But it's funny because the things you get picked on for when you're at school become the things you actually cherish in later life. "That's what makes you unique."
Justin Timberlake also revealed he was branded "weird" for wanting to be a singer. He said, "People thought I was weird because I could sing. I remember when I asked my mum for singing lessons. I was eight. I was fine with it, but I was picked on about my hair, skin and voice."
Justin, 26, dated Britney Spears as a teenager and split from Cameron Diaz. He has recently been romantically linked with Scarlett Johansson and Jessica Biel.
Comments
comments