Kate Middleton has been working in her parents' mail order warehouse in the midst of reports that her mum fears she may never marry Prince William.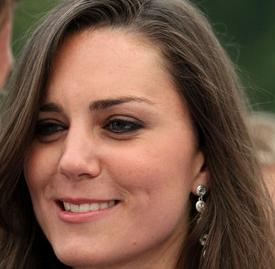 The brunette beauty has been reportedly "mucking in" during the Christmas run-up with mother Carole and father Michael at Party Pieces in Bucklebury, Berks.
She had helped print address labels and pack parcels and insisted that she is "not bothered" Wills has not proposed after their six-year romance.
But last night there were claims that Carole, 58, is less relaxed as she is said to be worried that she will never see her daughter walk down the aisle with Prince William.
Kate Middleton, who has not been invited to join the royal family for celebrations this Christmas, is currently working for her parents' party planning business and is said to not have much time to see Prince William.
The couple, both 26, have not seen much of each other recently but they did get away last weekend to a shoot in Norfolk. They were also recently spotted at the popular royal haunt London's Whisky Mist where they partied until the early hours of this morning.
Comments
comments