Kate Middleton was spotted partying all night as she stayed in the club until 3 am on Wednesday.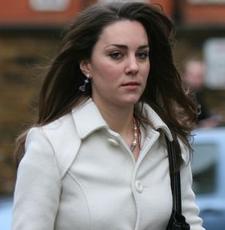 The 25-year-old brunette beauty and her sister Pippa had shots of rum and danced with a group of male revelers at London's Raffles nightclub.
Kate Middleton told her friends, "I'm having a great time, I am drinking shots and I'm dancing with my sister and having fun."
The brunette beauty, who also drank liqueurs infused with rhubarb and apple, as well as bottles of beer, danced enthusiastically and at one point fell over onto her knees at the Chelsea venue.
A clubber revealed, "Kate was having a whale of a time, she seemed like a free spirit. She spent the whole night dancing with a group of male friends. She wasn't just dancing but she was knocking back string shots and beers with them too. Kate seemed to be having a good time, at one point she was dancing with a friend to the Pussycat Dolls, she was telling them that they were her favorite band."
Kate Middleton left at 3am through the back door of the club and walked home with her sister.
Comments
comments