Kate Middleton, who is the girlfriend of Britain's Prince William, had her affections rebuffed by a future pop star when she was still a schoolgirl.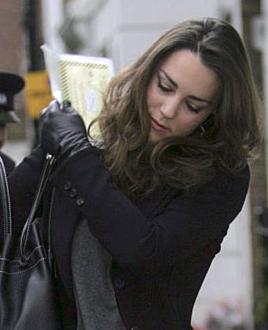 The 26-year-old beauty, which has been dating Prince William since 2003, was hurt by Andrew Alexander after she asked him out in the playground at Berkshire's St. Andrew's Preparatory School, in Pangbourne.
Andrew Alexander said, "I was only 10 years old and Kate was so mature at the time. When she asked me out I remember being flushed all of a sudden and getting tongue-tied. I think I caused myself more embarrassment than I caused her. If she asked me now I wouldn't hesitate to say yes."
Andrew Alexander and Kate Middleton also performed together in a stage production of the musical "My Fair Lady" while pupils at the school.
Kate Middleton went on to study at Scotland's University of St. Andrews, which is where she met William.
It has recently been reported the 25-year-old prince will propose to Kate Middleton after he completes his military service next year.