Lisa Marie Presley cleared her pregnancy news. It is because she was sick of media taunts about her weight gain.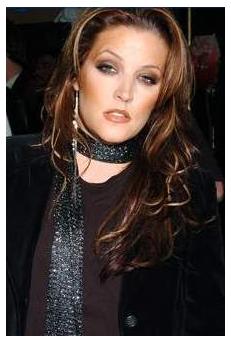 The singer has branded the world's tabloid media "pack of coyotes" for relentlessly ridiculing her overweight appearance.
The 40-year-old daughter of Elvis Presley, who was expecting her first child, claimed that she has been the victim of intense mockery over the past several weeks, following the publication of several unflattering photographs, showing Elvis Presley with added weight around her face and body.
Comparisons were inevitably drawn between Elvis' bloated appearance in the latter years of his life and her own expanding figure – with speculation rife with claims she was overloading on junk food, just like her late father.
Elvis Presley became so enraged at the cruel accusations; she was forced to confirm rumors of her pregnancy to set the record straight.
Comments
comments