Kate Middleton, who was believed to have a Christmas romantic getaway with Prince William, was spotted at Chinawite nightclub.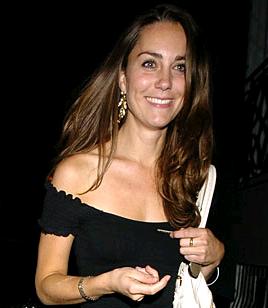 The brunette beauty indulged in some harmless ogling at a fashion show last week in aid of breast cancer charity Boobies.
The 25-year-old girlfriend of Prince William was treated to a catwalk show by Leicester Tigers rugby players modeling Jack Wills underwear at the Chinawhite club in London.
A fellow guest revealed, "Kate was with a few female friends. They had a real giggle watching all the well-toned men strut their stuff."
Comments
comments