Kate Middleton, the former girlfriend of Prince William, has promised to "live life to the max."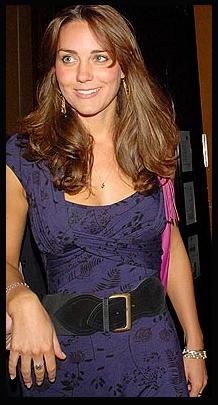 The 25-year-old brunette is determined to put her recent split behind her and have fun, but insists her plan does not include romance. She told friends: "I'm just going to enjoy life, that's what I'm going to do – live life to the max."
Kate Middleton has been linked to a series of eligible bachelors including the prince's friend Charles Morshead and his old friend from Eton Henry Ropner.
Charles Morsehead, who partied with Kate Middleton at Mayfair's Mahiki club last week, laughed off romance rumors. He revealed, "I was just being a friend to her. I'm not her boyfriend. She doesn't have one at the moment."
Charles and Kate were pictured giggling as they exited the exclusive club and clambered into a taxi, before continuing their night at another popular haunt Boujis.
Lady Ropner has also insisted Kate Middleton and her son Henry, who went to Scotland's St. Andrews university, were just good friends.
Comments
comments