Kate Middleton, whose favorite shop is TK-Max, reportedly loves to shop for bargains, mixing and matching high street clothes and designer.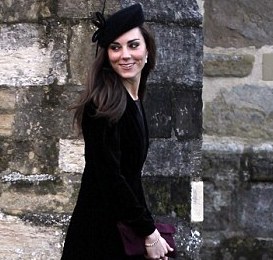 The brunette beauty was also seen while buying a margherita pizza from Pizza Express at the Waitrose supermarket on the Isle of Anglesey on Tuesday.
Meanwhile, Kate and Prince William became the subject of a new biographic comic book. "Fame: The Royals," which will be released on April for $3.99.
Comments
comments