Kate Middleton has been warned that she and her all-girl rowing team may have to call off their attempt to cross the English Channel.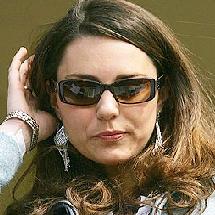 "The Sisterhood", only contacted the British coastguards on August 2 about getting permission to row to France in a Chinese dragon boat on August 25.
The process to get advance clearance could take up to month and without it the team could face arrest by French authorities.
A spokesman for the Maritime and Coastguard Agency, Mike Toogood, revealed, "This is the most dangerous shipping lane in the world. We have 500 vessels making this crossing every single day. You can't just turn up and set off – you need permission. Not getting this will put lives in real danger – not just theirs, but everyone in the Channel that day."
A spokesman has also warned that using a glass-fiber boat designed for use on lakes and rivers is "highly irresponsible".
He added, "Also, a dragon boat has a flat bottom so it tends to go through the waves rather than over them, meaning their craft could quickly become swamped with water."
Former Transatlantic rower Richard Pullen, who is helping The Sisterhood, insisted the appropriate paperwork had been submitted.
He revealed, "We've submitted all our applications and gone through all the proper approval processes."