Prince William could soon be competing for the heart of Kate Middleton – a new singer has a crush on her.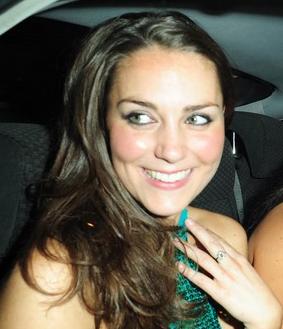 Pierre Lewis went to school with Kate – who has been dating the heir to the throne for around five years – and has revealed he still harbours secret feelings for her.
The singer said: "I had a total crush on Kate so I'm hoping, when she sees my video, she'll get in touch. My favourite memory of Kate is when she was in sixth form, she and her pals would roll up their skirts to show off their legs. She was amazing."
Pierre is not the first famous face to reveal a crush on a member of the royal family, earlier this week raunchy US songstress Lady GaGa admitted she hopes to seduce Prince Harry.
She said: "I spotted him last year in a club and couldn't take my eyes off him. British men are cool. I especially love the accent and Prince Harry sounds so posh."
Singer Akon would love to see Lady GaGa and Harry team up – last year he suggested the 'Poker Face' star would be the perfect person to take Harry's mind off his broken heart, following his split from long-term love Chelsy Davy.
The "Smack That" hitmaker said: "He needs to hang out with me. He'll get over her in two days. I'll hook him up with Lady GaGa."
Comments
comments