Emma Watson heads to the trendy Bungalow 8 nightclub after attending the premiere of The Damned United on Wednesday (March 18) in London.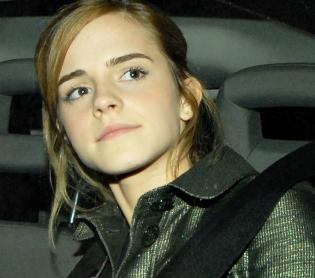 The "Harry Potter" cutie brought her younger brother Alex along as her date as she sauntered past the paparazzi and headed inside the Vue West End cinema.
In related news, Emma has been hard at work on yet another "Harry Potter" movie and she let her fans in on her busy lifestyle via a post on her webpage earlier this week.
She wrote, "Hey everyone, sorry it's been so long. I'm back at the studios on Harry Potter. I can't believe it's the seventh film already! It has been such a long time since I've seen everyone and it's great to be back. Keeping very busy though, lots of publicity at the weekends getting ready for HP6 which is all good. Also very excited that it's getting sunny and warmer, it's been such a long winter. I went to my very first football match at the weekend, which was cool. I feel like a true Brit now! Hope you're all well and thank you for all the ongoing support. Lots of love, Emma x."
Comments
comments