Queen Elizabeth has invited Kate Middleton to a private lunch.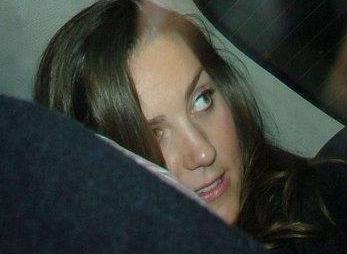 The move has fueled rumors Prince William will soon announce his engagement to his long-term girlfriend Kate, 27.
A source said: "A one-on-one lunch with the queen will inevitably be daunting for Kate but it is crucially important in the development of their relationship. It is the clearest signal yet that the queen believes Kate is more likely than ever to become a fully fledged member of the family. They will discuss exactly what it would mean if Kate became royal highness and the extent to which her life would change."
Kate has dined with the queen before, but she has been accompanied by William, 27.
It has been claimed the couple – who have dated on and off for eight years since meeting at university – are currently looking for a house and are keen to move in together.
The source added: "The queen's view is that if Kate is to marry [Prince] William, an engagement should come sooner rather than later as she is concerned she should get a proper focus in life. She will put Kate at ease but will want to make sure that she is in no doubt what marrying the heir to the throne would mean."
The queen has invited Kate for the private lunch at Balmoral, her estate in Scotland, next month.
During the meal, William will go bird shooting with Prince Philip.
Kate and William are expected to stay at Balmoral for five days.
Comments
comments