Kate Middleton has certainly got a great set of pins.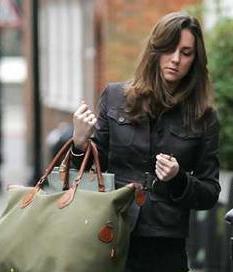 She showed off her bronzed assets while stepping out in chilly London in a black mini dress and ravishing red heels.
The shoes remind me of the ones Dorothy wore in the Wizard Of Oz. Jamie Hince was not on a mission to follow the yellow brick road.
The lovebirds were in fact on route for a busy night of partying. First stop was a private members' club in the capital's exclusive Mayfair area.
They then headed on to a friends' house south of the river where they stayed until 2am before heading back to Kate's new pad in upmarket St John's Wood.
Meanwhile, check out this hilarious video of Kate doing her very best Michael Jackson impression.
The footage was shot eight years ago, however its only recently been released on to the web.