Kate Middleton, the girlfriend of Prince William, became the bump of aspersions among the Prince circle for her lack of aristocratic background after their break-up before. New research shed some light of her own royal heritage that suggests she has some distinctly royal roots of her own.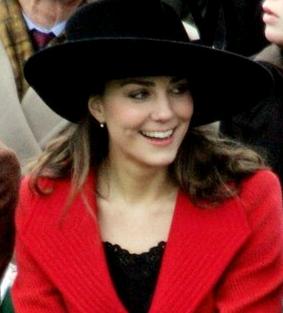 The 25-year-old Berkshire beauty, whose parents run a children's party supply business, is apparently descended from the 14th-century monarch King Edward III and his wife Queen Phillipa.
According to a genealogist, Kate's family tree can be traced back to Henry Percy, the third Earl of Northumberland. This means Kate and her sister Pippa can "claim blood ties with every crowned head of Europe and the majority of the British peerage".
The genealogist explains, "Kate's great-grandmother, Olive Lupton, an upper-middle-class Victorian, was 13 generations in descent from Henry Percy, third Earl of Northumberland. Olive was therefore 16 generations in descent from Edward III and Queen Phillipa."
The connection means the attractive siblings are therefore distantly related to their friend George, Earl Percy, heir to the current Duke of Northumberland.
Comments
comments