Katie Holmes and her stepdaughter Isabella grabbed a vegan lunch at Gorilla Food on February 7 in Vancouver, British Columbia, Canada.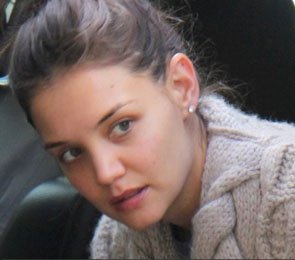 The "Mad Money" actress was spotted smiling while she ate her lunch. She was in Canadian town when her husband Tom Cruise is busy shooting upcoming movie "Mission Impossible IV".
Meanwhile, Katie's television mini-series is expected to air on its new home ReelzChannel starting April 3.