Perhaps eyebrows were raised when Katie Holmes and husband Tom Cruise missed the Oscars ceremony.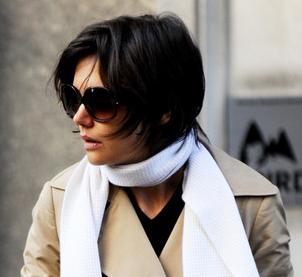 It appears that the 30-year-old actress was simply too tired as she continued with her punishing detox diet, apparently as a prelude to having a second child.
It was earlier reported that Katie had become a devotee of the diet – which consists of herbal drinks and a purification procedure to eliminate toxic substances.
A source revealed: "Katie has almost rid her body of toxins but sometimes it makes her lethargic."
The source added: "Tom's encouraging her to stick to the diet because they are hoping to conceive baby number two."
The source said Katie is following the teachings of the Scientology Second Dynamic, a book that advises on conception and marriage.
Comments
comments