Singer Jennifer Hudson, whose mother, brother and nephew were killed in Chicago last year, said on Friday's "The Oprah Winfrey Show," she's in a good place.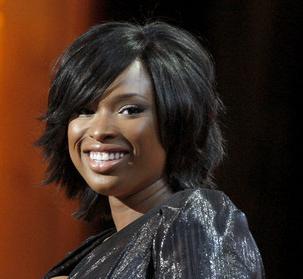 The 27-year-old Oscar winner kept a low profile in the months after the October slayings of her three family members, but recently started making public appearances again, most notably performing at the Super Bowl and later picking up the Grammy Award for best R&B album.
Hudson was quoted as telling Winfrey that going to such high-profile events has been "like therapy" for her.
"(I'm) in a very good place," Hudson said.
The singer did not directly discuss the triple homicide that has torn her family apart, People.com said.
Hudson's brother-in-law is awaiting trial for the shooting deaths of her mother, brother and 7-year-old nephew.
Comments
comments