Katy Perry, who was the cover girl of "Harper's Bazaar" magazine for its December issue, opened up about her husband, breasts, and image.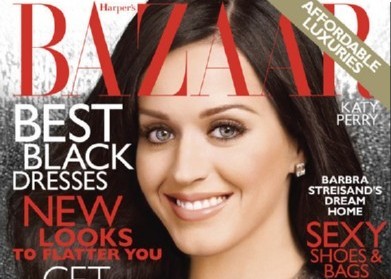 "I Kissed a Girl" singer thought her husband was articulate, a real advocate and thought-provoking. When she was 13, she wants breast reduction because she had bad back problems but she realized this wasn't all that bad.
On her image, it was a mix of being a good and bad girl. She was aware of having sex appeal but she wants to make people think through her music.
Comments
comments