Katy Perry was angry with husband Russell Brand after he posted her make-up free picture on Twitter last week.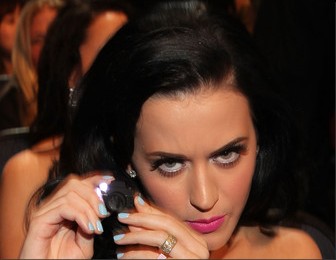 Although Russell thought it was hilarious, the "Firework" singer wasn't very impressed so she is currently planning her payback. On any plans of having kids soon, she wanted a big family so they need to get a move on.
Meanwhile, Katy accepted the Favorite Female Artist and Favorite Pop Artist awards during the 2011 People's Choice Awards.