Keira Knightley, a "Pirates Of The Caribbean" actress, is set to replace British supermodel Kate Moss as the face of Chanel. According to a report, the French fashion house paid the actress £500,000.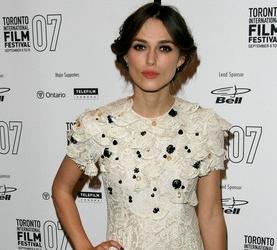 The 22-year-old actress, who has been criticized as being too skinny and scruffy, revealed, "Chanel's Coco is the first perfume I've ever worn.".
Now she has added to the list of the Chanel old girls: Nicole Kidman, Catherine Deneuve and Vanessa Paradis – when her advertisements are set to launch in September.
A Chanel spokesman revealed, "We think Keira is perfect because she is always incredibly alluring and seductive. She would not have looked out of place in the Forties or Fifties, and that's why she was chosen – to show a timeless chic that will never fade."
Comments
comments