Kelly Brook has agreed to play matchmaker in a "Dirty Dancing" theme reality television show this autumn.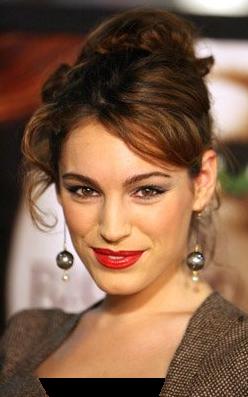 The former "Big Breakfast" presenter, which could see her sizzling photo here and here, has agreed to be a judge on the second television series of "Dirty Dancing: The Time Of Your Life" after returning with Billy Zane.
She also revealed that she jumped at the chance to be on the show, revealed, "Dirty Dancing is one of my favorite films. I can't wait to get to Kellerman's, carry the watermelon and learn the rules of Dirty Dancing."
She continued, "While raw dance talent is essential I'll be looking for that chemistry in our couples which will make the dance floor sizzle."
Kelly Brook knew what it takes to strut your stuff after she appeared on BBC1 hit "Strictly Come Dancing". The stars will also be appearing this summer.
Matthew Cutler and Karen Hardy, who are professional dancers, will encourage overweight people to dance off their flab in "Diet On The Dance floor".
Comments
comments