Former "American Idol" star Kelly Clarkson is a big "Twilight" fan. The singer admits she is "crazy" about Stephenie Meyers' books, one of them was adapted for the Blockbuster "Twilight".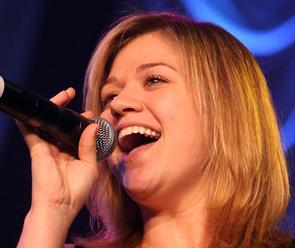 Kelly revealed: "I'm on Breaking Dawn. It's actually interrupting my sleeping pattern… I'm crazy."
The "Because of You" songstress even can't put the vampire love stories down, adding: "Every girl is, like, obsessed. I went to Cancun, Mexico for New Years with a bunch of friends and we were laughing because, as we were laying out (sunbathing), literally every female at the pool had one of the books from the Twilight series."
Kelly Clarkson previously announced that her new single is "My Life Would Suck Without You", off her fourth studio album "All I Ever Wanted". The new song is set to be officially released to radio on January 19.