Another day, another round of acting nominations for Angelina Jolie and Brad Pitt.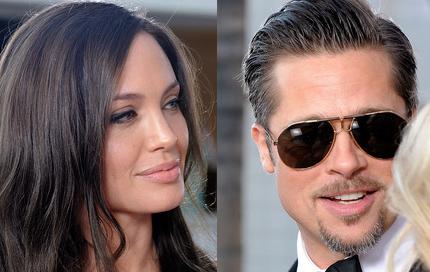 The pair, who previously scored both Golden Globe and Screen Actor Guild Award nods, are being honored by the British Academy for their dramatic acting roles.
In the best-actress category, Jolie is up against Kate Winslet (who is nominated for both The Reader and Revolutionary Road), Meryl Streep for Doubt and Kristin Scott Thomas for the French film I've Loved You So Long.
For the title of best actor, Pitt faces off against Dev Patel Patel for Slumdog Millionaire, Sean Penn for Milk, Frank Langella for Frost/Nixon and Mickey Rourke for The Wrestler.
The late Heath Ledger also scored a best supporting actor nomination for his role as the Joker in The Dark Knight.
Up for best picture: Slumdog Millionaire, The Curious Case of Benjamin Button, Frost/Nixon, Milk and The Reader.
The awards ceremony takes place Feb. 8 at the Royal Opera House in London.
Comments
comments