Kelly Osbourne, which is reality television star, blamed their frenzied behavior around certain celebrities as "dangerous".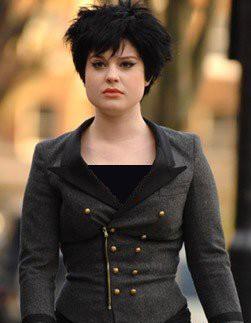 The 23-year-old singer claimed that she was on a night out after the Nme Awards in London earlier this year (08) when awaiting press launched into a tirade of abuse towards her and model pal Kate Moss.
And Kelly Osbourne even alleges one photographer got physical, hitting her with a camera when the media onslaught became too boisterous.
She revealed, "I know when you become famous, you sell your soul to the devil.
But it's dangerous. I have this bruise – that's from a cameraman. He slammed his camera on my wrist. There were so many, and they were pushing.
She added, "I had a great time after the Nme Awards, it started to go bad when the paparazzi began making horrible comments as we were leaving, to get a reaction".
Comments
comments