Britney Spears is earning £365,000 a month even though she is not releasing a song since 2004, her former husband claims.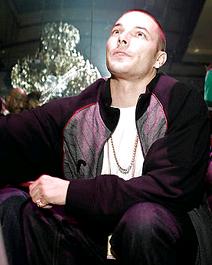 Kevin Federline revealed the 25-year-old singer is so rich that she should pay all his legal bills in their bitter child custody battle.
He is already getting £10,000 a month "spousal support" from the troubled pop princess but that will end in November. The figures are revealed in legal documents filed by his lawyers in Los Angeles.
The 29-year-old former husband, who is questioning the singer's skills as a mother, wants 70/30 custody of their two young sons.
The former dancer, who has failed in his own pop career, is calling a string of witnesses close to Britney. The witnesses include her two former female assistants, her nanny, her drug rehab counselor, bodyguard and her former business manager.
Promises clinic, where Britney got help after shaving her head, is also on the list at LA Superior Court.
The singer's lawyer Laura Wasser has hit back by asking for a planned hearing on September 17 to be delayed, to give her more time to prepare her side.
Britney Spears is reported to have hired a private investigator to dig dirt on her former husband.