Cameron Diaz, who recently linked to Jude Law and John Mayer, has a little 35th birthday celebration from paparazzi on Thursday afternoon.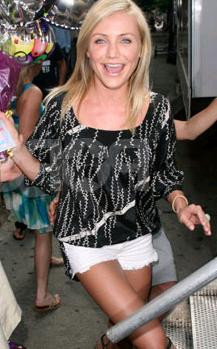 The actress received a special card and balloons from photographers as she was spotted on the film set with Ashton.
The 35-year-old actress was wearing a very sexy white shorts.
You could see another Cameron Diaz picture here
Comments
comments