Kim Kardashian was eliminated in the "Dancing With The Stars" and a fellow contestant was not surprised to see her go in the dancing competition.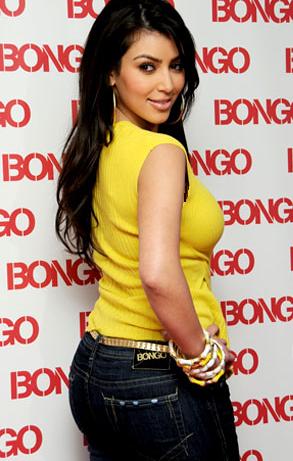 Unlike many fans, Dancing With the Stars' Julianne Hough revealed she wasn't surprised Kim Kardashian was sent home on Tuesday's show.
According to the blog of Julianne Hough, she wrote: "Kim was one of the weaker ones. I hate saying that, but it's true."
Although the two-time champion of Dancing With the Stars thinks that Kim Kardashian may not be the best dancer, Julianne Hough described the stunning socialite as "a real sweetheart."
Julianne added: "Everyone has their perceptions of people before they meet them, and I can tell you she's such a good person. Obviously, though, people have to be voted off to keep the show going. That's the name of the game."
Several DWTS members were upset that Kim Kardashian had to be the one to go.
Lance Bass revealed after the Tuesday's show: "I am very sad to see her leave. We are friends outside the show, so I will get to see her anytime I want."
Brooke Burke said: "I would have liked to see her bust out and see more of her dancing. She didn't get the opportunity to do that."
Maurice Green, who is a track and field star, added: "Kim is like my little sister. All the dancers and celebrities are like a family. We all get to really know each other. It's sad to see them go."
Meanwhile, Judge Carrie Ann Inaba, who shared a long hug with Kim Kardashian after the show, revealed: "This could have been a great opportunity for her to blossom and show the world that she is more than just a beautiful face. I don't think she really understood what it was that she got into when she joined the show. It looks very glamorous, and it looks easy, but dancing is so athletic, and so difficult, and it's not easy to improve each week, and that's exactly what we demand from the contestants on the show."
Comments
comments