Kim Kardashian, 26, already filed a lawsuit last February against Vivid Entertainment over the distribution of a sex tape. She made a sex video with her former boyfriend, Willie "Ray J" Norwood. Ray J. Norwood is R&B singer and brother of the singer, Brandy.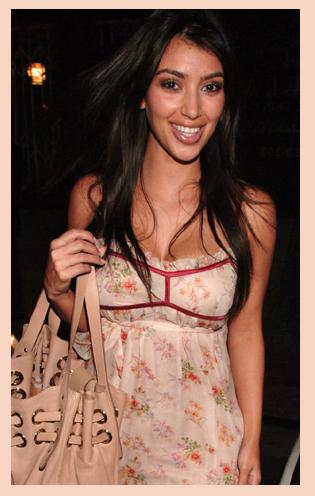 Kim Kardashian is the daughter of O.J. Simpson attorney and a friend of Paris Hilton. According to the Los Angeles Superior Court lawsuit, Kim is asking for damages, attorney fees and all profits from the sale of the tape. She reveals, "This tape, which was made three years ago, and was meant to be something private between myself and my then-boyfriend is extremely hurtful not only to me, but to my family as well." She added, "I am filing legal charges against the company who is distributing this tape since it is being sold completely without my permission or consent."
Vivid Entertainment said they had purchased the sex tape for a price of 1 million dollars. Steven Hirsch, co-chairman of Vivid, reveals, "We are comfortable that we have the legal right to distribute this video, despite what others may say." He declared, "We have been around for twenty years and if we did not feel comfortable putting it out, we would not. We would like Kim and Ray J to be a part of it and hopefully we can work that out." The sex tape is going to be released on March 21 regardless of Ms. Kardashian's legal maneuvers.
Comments
comments